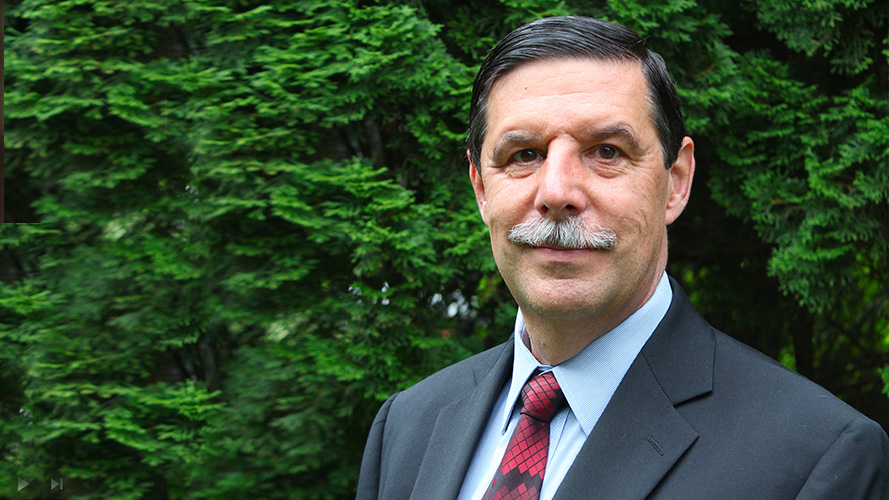 Dear IABS Colleagues, Stakeholders, Supporters, and Collaborators,
I am pleased to share highlights from the International Alliance for Biological Standardization's 201st Board of Directors meeting held this June in Ottawa Canada (and virtually).  Looking ahead, IABS is positioned well to continue  on this path of adapting the organization to the changing world and realizing our mission to increase access to vaccines and other biologicals worldwide. In summary, the Alliance is financially sound, continues to increase its recognition globally and regionally, and is celebrating a milestone with the 50th anniversary of the publication of Biologicals.  IABS continues to lead the way on the shift to hybrid meetings, with most of our meetings now both "in person" and "virtual".  With six conferences, meetings, or workshops on three continents since the last Board meeting, IABS continues to be recognized for its ability to provide an independent, neutral forum for the discussion of timely regulatory and scientific issues.  Thanks to the Scientific Committees for reinforcing the value of IABS as a leader and convener of parties interested in advancing contemporary biologics issues. 
Administrative announcements included the stepping aside of the Scientific Secretariat, Abbie Charlet, and the resignation of Board Member & former IABS Vice-President and IABS-EU President, Jean-Hugues Trouvin.  Resources Mobilization Director, Philippe Sabot has decided to discontinue activities with IABS and IABS-EU.  The Board recognized contributions and commitments to IABS and IABS-EU by these individuals, and they were thanked for their service and all they have done for the Alliance.  In order to cover all the work of the Alliance, activities were expanded with Madi Cox and her team at MC'Com Agency for IABS.  
Regarding the 50th anniversary milestone for the Alliance's journal Biologicals, Dr. Norman Baylor, Editor in Chief, provides this update:  This year, 2023, the journal BIOLOGICALS (formerly JOURNAL OF BIOLOGICAL STANDARDIZATION, JBS, until 1989) marks 50 years of advancing the development, manufacturing, quality control, safety, efficacy, and regulatory aspects of biological substances used in medicine. The JBS was established by the International Association of Biological Standardization (IABS) in 1973 to encourage advancement of the standardization of biological substances. The last 50 years have seen significant changes in product portfolios for biological substances used in medicine and in regulatory science. The journal will continue to serve as a forum for the introduction and discussion of topics which directly impact innovation and regulatory strategy in the development and lifecycle management of biological products used to improve human and animal health globally.
The Board received an update regarding the Endowment Fund (currently named Actors4Health), that was established in 2021 for donors who would become eligible for tax reduction within Europe.  Philippe Sabot, Executive Director, Actors4Health endowment fund, provides this summary:  "Resources mobilization: Following decrease of revenue from of Biologicals journal royalties and conferences income over past years, the fundraising effort initiated in 2019 is meant to address IABS needs to maintain and grow its capability, aligned with planned scientific projects. Seeking donations is an additional source of revenues, on top of sponsoring contributions from Biologics manufacturers.  An endowment fund eligible for tax reduction within Europe was created in 2021 in France under the control of IABS-EU and provides an additional tool to collect donations. This fund where donations from companies active in the Biologics industry and other contributions are mixed, also allows to manage potential conflict of interest .Together with existing US IABS 501 (c) (3) registered public charities, and IABS Swiss tax-exempt status (still on-going effort), we are looking to set an easy flow of donations revenue from various geographies to support IABS and its affiliates. In 2022 an independent projects committee selection at Endowment fund level was created. First donors are Boehringer-Ingelheim, and Ceva. Sanofi is under negotiation and other companies are targeted. In March 2023 the board decided to give a new name to the IABS endowment fund: Actors4Health."
In addition to Board, Officer and Affiliate meetings, most participants attended the latest IABS Conference (Maintaining the Quality of Vaccines Through the Use of Standards: Current Challenges and Future Opportunities).  Congratulations to Meeting Co-Chairs, Drs. Maria Baca-Estrada and Carmen Jungbäck for a very successful event!   Presentations and conference conclusions and recommendations will be the IABS website soon. 
IABS has a celebrated history, and there are great things in the future for the Alliance. Thank you for your continued support!
Rick Hill,
IABS President