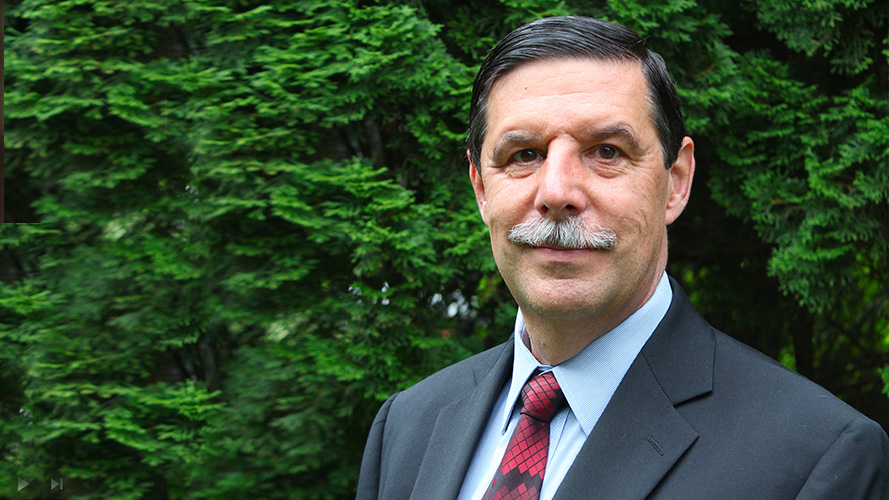 Dear IABS Colleagues, Stakeholders, Supporters, and Collaborators, 
It was an honor to assume the presidency of this prestigious organization in 2022.  IABS has a celebrated history, and I am looking forward to more accomplishments to come!  
IABS is positioned well for the future due in large part to our outgoing President,  Dr. Joris Vandeputte.   Joris has an unending passion for the Mission of IABS and in his 6-year term as president he ensured that IABS remained on the cutting edge of biologics innovation as the world changed to meet the challenges of the pandemic.   Thanks to his vision and leadership, our organization is better prepared for future opportunities.  Please join me in congratulating Joris on a few of the accomplishments during his tenure as President:  
Updating and modernizing IABS' Vision for the Future:

 

Health Solutions for Everyone Everywhere.

 

Ensuring IABS Conferences adapted to the pandemic by switching to virtual conferences and webinars; many of which were dedicated to better understanding of SARS-CoV-2 and increased availability of vaccines.

 

Hosting

 

a highly success celebration of our 65 anniversary along with the corresponding scientific conference in Lyon, France

 

Highlighting IABS as partner in important global discussion around key topics such as correlates of protection and non-animal testing for batch release of vaccines
Facilitating the participation of Low- and Middle-Income Countries in IABS events.
Achieving broader recognition of IABS as an independent, high-level, convener among all biological stakeholders
Providing support to all

 

IABS Scientific Committees:

 

Biotherapeutics, Cell & Gene Therapy, Human Vaccines, and Veterinary Biologics
We are very fortunate that Joris remains as Immediate Past President on the IABS Board of Directors, and continues to play an active role in all of IABS' activities, including Presidential Representative to the IABS Fonds de dotation.  
Looking ahead, IABS is positioned well to continue  on this path of adapting the organization to the changing world and realizing our mission to increase access to vaccines and other biologicals. One of our greatest strengths is the ability to bring stakeholders together to develop innovative solutions for expanded global accessibility to biological  products and health tools.  Recent meetings on Next Generation Sequencing, Vaccination Strategies for High Pathogenicity Avian Influenza and Advancing Chemistry, Manufacturing and Control, Statistics have spotlighted this ability.  Coming meetings on correlates of protection, non-animal testing, platform technologies, reference standards, globally harmonized specifications, real world data and the application of new generation sequencing are just a few examples of future topics that will bring us together to help provide health solutions to everyone everywhere.  IABS has evolved and diversified considerably since it was founded in 1955; and the organization has continued to improve. There are great things in the future for IABS and I am honored to serve as your President during these exciting times.
Thank you for your continued support and best regards,
Rick Hill,
IABS President