IABS owns key publications for the dissemination of information on the development, manufacture and regulation of biologicals.  This includes the journal Biologicals which was originally titled the Journal of Biological Standardization.  Earlier proceeding of IABS conferences appear in the Symposia Series in Immunological Standardization : which were published by Karger Publication from 1962 through 2013.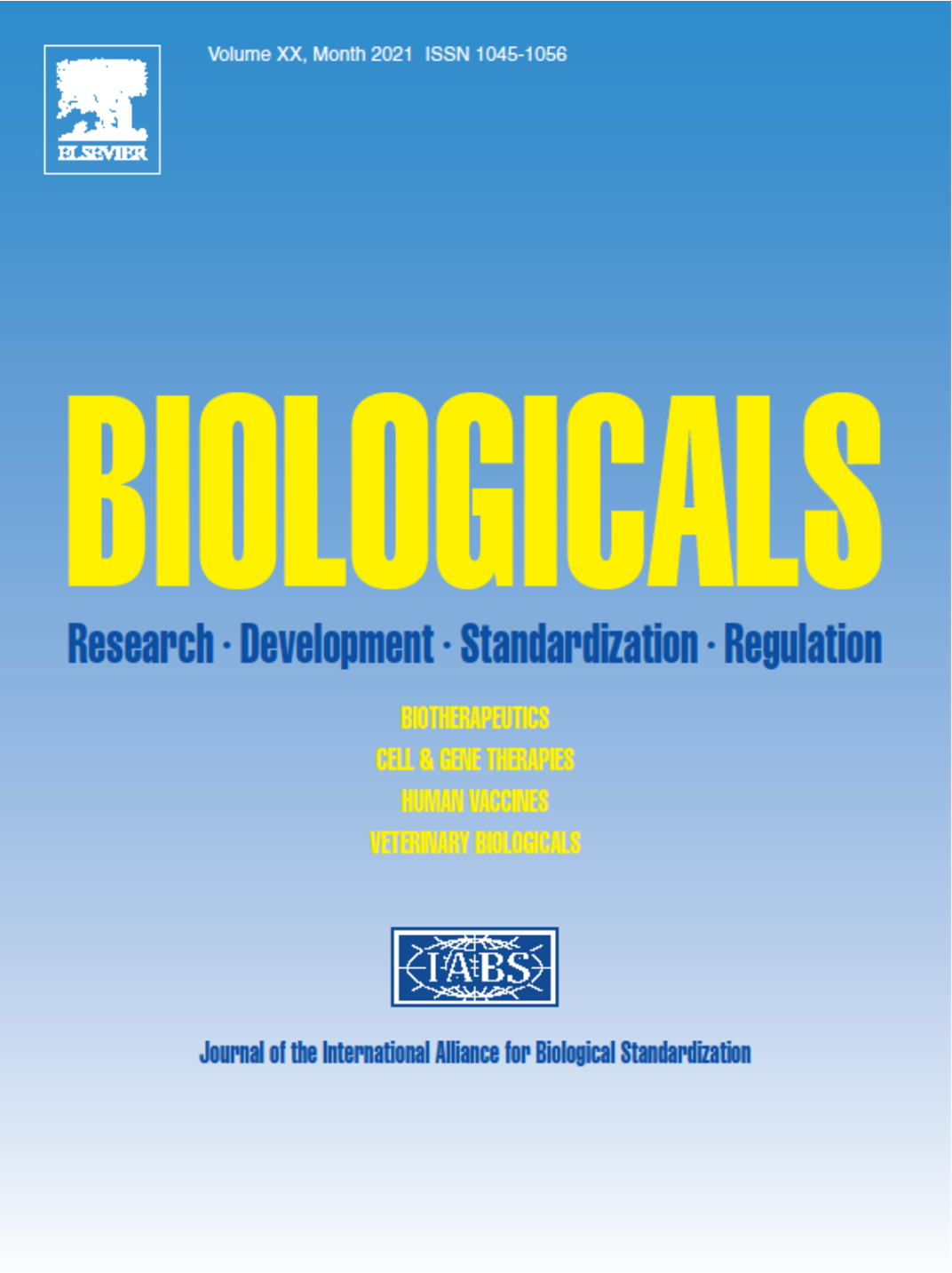 Biologicals provides a modern and multidisciplinary forum for news, debate, and original research on all aspects of biological products used in human and veterinary medicines. Sections are dedicated to biotherapeutics, human vaccines, veterinary sciences, cell and gene therapy, and reviews and special reports.  The journal publishes original papers (research reports), short papers, review articles, letters, book reviews and meeting reports relevant to the regulatory science of clinical and CMC development, production, quality control, and standardization of biological products derived from both novel and established technologies. Special issues are produced to reflect topics of international interest and concern.
Of note, Biologicals is the source for proceedings of IABS conferences and workshops. These proceedings supplement other content such as presentation abstracts and slides which are available to IABS members on the IABS website.
Symposia Series in Immunological Standardization :
From 1962 to 2013, IABS utilized Karger Publications, Basel, Switzerland, to publish the proceedings and discussions from 135 organized scientific conferences and workshops. This began with a 3-part series on Immunological standardization and includes volumes on specific vaccines (BCG, rubella, pertussis, smallpox, and rabies), analytical methods (bioassays and replacement of in vivo assays), and production paradigms (standardization of cell substrates for virus vaccines and replacement of in vivo assays for vaccines).  Titles which are available for purchase from Karger Publications are shown below. A full list of all titles can be found here.