IABS Gene Therapy Webinar – Standards for Gene Therapy Viral Vector – March 22, 2022
Meeting objectives : 
Gene therapy is evolving rapidly with a growing number of approvals globally. Currently the majority of gene therapy products utilize some sort of viral vector, either directly as the drug product or to transduce cells ex vivo. The most common viral vectors in use at this time are AAV, lentivirus, retrovirus and adenovirus based.
The complexity of these vectors poses some analytical challenges that are common to all products based on a particular vector. This workshop aims to identify the most critical and identify where standards, physical or written, might be developed to support developers.
Speakers and Panelists:
Svetlana Bergelson, Biogen
Christopher Bravery, Advbiols
Boro Dropulić, Caring Cross
Anne Galy, INSERM/Généthon
Karin Hoogendoorn, IABS
Ivana Knezevic, WHO
Glyn Stacey, SSCBio Ltd
Paula Salmikangas, NDA Group
Jean-Hugues Trouvin, IABS
Seppo Ylä-Herttuala, FESC
Lucy Wilkes, Oxford Biomedica
Yuan Zhao, NIBSC
Thank you for their support :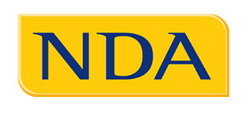 Program:
Session 1 : Standardization approach in the field of Gene therapy medicinal products.
Opening remarks, Glyn Stacey, SSCBio Ltd on behalf of Karin Hoogendoorn, IABS
Biological standardization, the past, the present, and the future, Christopher Bravery, Advbiols
Biological standardization for Cell and Gene therapy, WHO viewpoint, Ivana Knezevic, WHO
The current three main gene therapy vectors used and their needs for physical standard,
AAV vector,

Svetlana Bergelson, Biogen

Adenovirus, TBC
Lenti and retrovirus, Anne Galy, INSERM
Break
Session 2 : Panel Discussion
Please fill the form below to register to the webinar: