2nd Human Challenge Trials Conference
Venue: Hilton Hotel, Rockville, Maryland
September 28-30, 2017

Our world needs safer, more effective drugs and vaccines to prevent and treat infectious diseases.  Controlled human infections (CHIs) have served as an effective tool to promote this objective. For example, CHIs have led to progress in developing interventions against respiratory pathogens, enteric pathogens, and parasites. The most frequent application is the conduct of human challenge trials (HCTs), which can safely assess the value of novel or improved drugs and vaccines much more rapidly and efficiently than field trials, particularly if efficacy against CHI bridges to the field.  Progress against an infectious threat is greatly hampered when the field lacks a supporting human challenge model, such as is the case for human immunodeficiency virus and Mycobacterium tuberculosis.
Based on the premise that optimal use of CHIs is one of the best, most efficient ways to achieve rapid progress against infectious diseases, IABS is hosting a workshop to review the use of HCTs to promote the development of new drugs and vaccines, the benefits and risks of this approach, the regulatory framework within which HCTs are conducted, and novel CHI applications that would open new translational pathways.  This workshop follows two and a half years after the first such workshop hosted by IABS in Strasbourg, France, September 2014.
Dear Dr. Richie, Scientific Committee members, and esteemed colleagues,
We are so pleased by the large attendance and huge enthusiasm of the attendees to the 2nd Human Challenge Trials conference. Many were participants in the first, but many new faces attended as well. The fact that there was such a large audience left on the 3rd day, despite it being a beautiful autumn Saturday afternoon, is proof that you developed a magnificent agenda, with engaging panel discussions and point/counter-points, as well as informative scientific presentations. The attendance by international regulators, industry, and academic vaccine developers permitted a meaningful discussion that we are certain will move policy forward in this important topic area. We saw marked differences from audience, speaker, and panelist reactions between the first conference and this one, demonstrating the effectiveness of these congresses to mature the thinking of stakeholders on these complex topics. Topics such as ethics of enrolling subjects into trials in which they will intentionally be given an infectious organism, quality requirements for challenge stocks and other regulatory complexities, and roles of challenge trials in vaccine development from defining a relevant model to using data from the trials as a primary basis for licensure.
The tremendous success of this conference was as a direct result of the development of the agenda and the plan of interspersing scientific presentations with panel discussions and the well-received point/counter-points. Further, the quality of speakers invited, the data and opinions shared, and the opportunity for collegial debate was well-planned. Thanks go to the speakers, moderators, and panelists for thoughtful and insightful dialogue. Thanks also go to all the participants who did opine and debate, sharing openly with colleagues from around the globe. The final fact that so many were clamoring for a 3rd Human Challenge Trials conference before the 2nd even ended was evidenced-based proof of the success of this conference. We greatly appreciate all your hard effort and your resounding success.
Please let colleagues who may have missed the conference know that a meeting report will be published within the next few months in our journal, Biologicals. We are considering the possibility of a special issue for those speakers who may wish to contribute manuscripts. So, we encourage speakers to discuss this with scientific committee members or with us.
Finally and most importantly, special thanks go to Dr. Richie, who took on the herculean task of developing and coordinating all this. Your personal enthusiasm, thought-provoking considerations, and overall contributions are well recognized and greatly appreciated.
Sincerely,
Joris Vandeputte                                                 Pieter Neels
President, IABS                                                      Chair, IABS Human Vaccine Committee
IABS                                                                         Co-chair, 2nd IABS Human Challenge Trials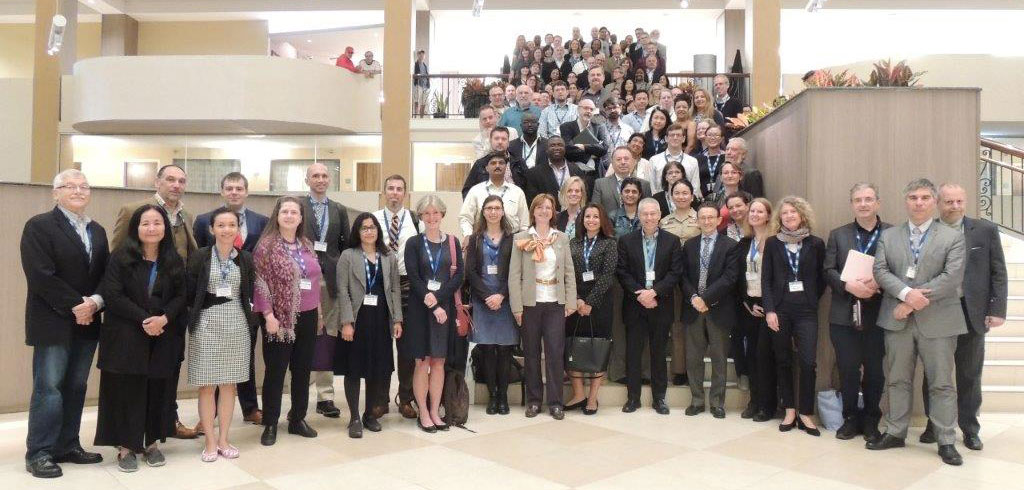 Thank You to our Partners for their strong support of the
2nd Human Challenge Trials Conference